CONSIGN TO OUR ANNUAL
RAILROAD ARTIFACT AUCTIONS!
JM Hobby Supply and Railroad Artifacts has become well-known all over the world for our annual railroad artifact auctions, whch include choice pieces of railroad memorabilia and better model railroad items. We hold 2-3 sales each year, usually in the spring and fall, but have added additional sales for special collections as the need arises.
JOIN US FOR OUR NEXT AUCTION ON JUNE 3, 2023!

POSTED FOR VIEWING RIGHT NOW ON LIVE AUCTIONEERS!!



Our next railroad artifact auction, with auctioneer partner Aaron Ihander of Ihander Auctioneering, will be held on June 3, 2023 at 9AM Central Standard Time. Several hundred lots of railroad artifacts from around the USA and Canada will be up for bid!

You can access the auction listings

at

www.liveauctioneers.com by typing in JM HOBBY SUPPLY AND RAILROAD ARTIFACT AUCTIONS in the auction house search box at the top of their page,
or by clicking on the following link:
All lots have photographs of each item,
as well as a complete description.
You can also
register to bid

at

www.liveauctioneers.com

by clicking on the REGISTER FOR AUCTION BUTTON on the right hand side of the page where you will find our auction.

WHERE TO FIND OUR SALES:
Our sales have been held online on Live Auctioneers, as well as in person, and we have had over 1,100 bidders from 45 countries bidding in our sales online at once! Our sales are promoted to millions of people worldwide on Facebook groups relating to railroads and model railroading, as well as to our mailing and email lists that number over 100,000 people. You can email us at jmhobbysupply@hotmail.com to be added to our email list, and you will then receive anouncements for upcoming auctions!

CONSIGNOR FEES and BUYERS PREMIUMS:
Very important!!! We have the LOWEST commission rates for sellers and buyers of any major auction firm in the USA! We don't charge 30-40 percent buyers or sellers fees like many firms do, as we feel this causes sellers to lose sales due to lower bids, which are caused when buyers bid less due to the fees they have to pay after the hammer price. Large collections receive a discount on sellers fees as well! We are also building a new Facebook site for our auctions. Members of the Facebook site will receive an additional discount on buyers fees at our auctions, too!! Email us at jmhobbysupply@hotmail.com to become a member of the new Facebook site!

SHIPPING OF ITEMS PURCHASED AT AUCTION:
We also charge ACTUAL shipping costs! Postage plus the cost of packing materials (boxes/bubble wrap/tape, etc...) We were disgusted when buying things for our museum foundation from other auctions in the past and getting charged $20 just to ship a small paper railroad pass, or $200 to ship a single railroad milk can!! We refuse to treat our customers like this, so shipping is done accurately and fairly!

CONSIGNORS--PICK UP OF LARGE COLLECTIONS:
Typically, many smaller collections of items are either shipped to us by the consignor, or dropped off to us in advance of the sale. However, if you have LARGE collections, we will pick up your collection with no up-front charges. Typically, these are for collections of 500 or more pieces, including fragile or larger items, that would take a pick-up truck and trailer, or even a semi truck!! We simply take the expense for pick up off your auction proceeds on the back end. This also assures you, and us, that your items will be shipped safely! Call us at 920-857-9670 to discuss shipping or pick up needs.

SALES PAYMENT--PROMPTLY and EFFICIENTLY!
Unlike other firms who take 30 days or more to pay consignors, we have consignors paid within 14 days. You will also receive an itemized list of your items so you know exactly what each item sold for. We have many consignors who consign items to us for multiple auctions, as they like our promptness and organizational abilities. We also send each consignor a lot list and descriptions of their items to view before items are posted live and online for sale, in advance of public viewing.
CALL US TODAY at 920-857-9670 TO DISCUSS CONSIGNING YOUR RAILROAD ARTIFACTS TO ONE OF OUR UPCOMING SALES!!
Listed below are highlights from some of our most recent sales and the hammer prices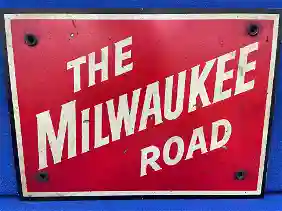 Milwaukee Road Railroad Porcelain Caboose Herald-$500.00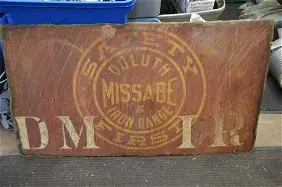 Duluth Missabe and Iron Range 26 foot Ore Car Side-$280.00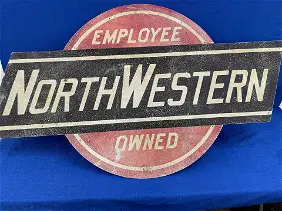 Chicago and Northwestern Railroad Depot Sign-$800.00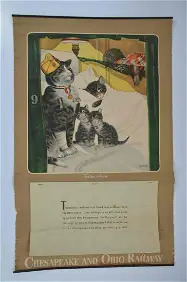 Complete Chesapeake and Ohio Railroad Calendar 1948-$350.00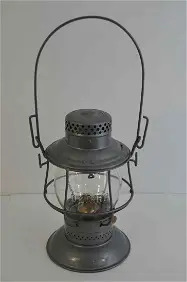 Duluth & Iron Range RailroadCast Globe Lantern-$1,000.00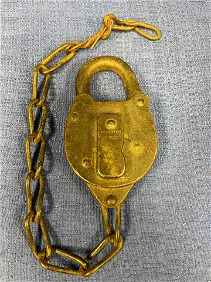 Duluth & Iron Range Railroad Large Steel Lock-$375.00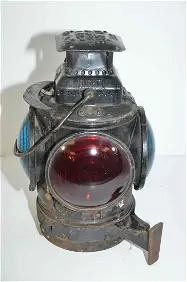 Duluth Missabe & Iron Range Railroad Caboose Lantern-$1,000.00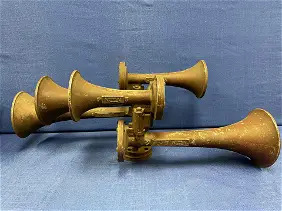 Duluth Missabe & Iron Range Railroad Nathan Five Chime Air Horn-$2,200.00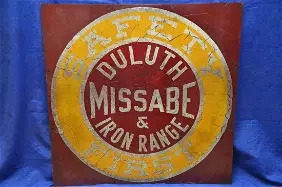 Duluth Missabe and Iron Range RailroadLocomotive Herald-$550.00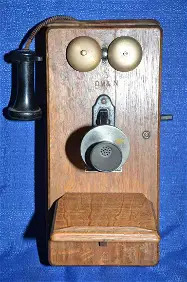 Duluth Missabe and Northern Railroad Telephone from Proctor, MN Roundhouse-$1,100.00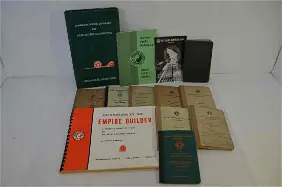 Great Northern Railroad Blueprints and Ephemera Lot-$2,350.00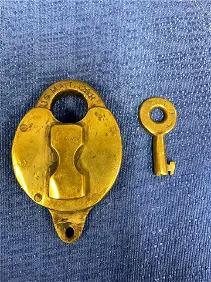 Great Northern Railroad Brass Lock and Key-$550.00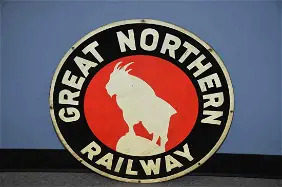 Great Northern Railroad Locomotive Herald-$1,250.00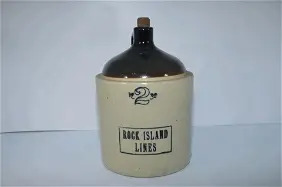 Rock Island Railroad 2 Galloon Stoneware Jug-$340.00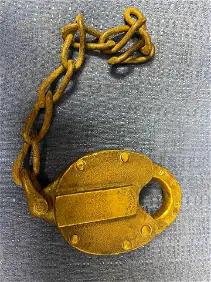 St Paul and Duluth Railroad Brass Lock-$1500.00-NEW WORLD RECORD PRICE!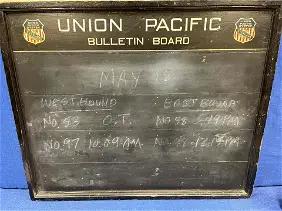 Union Pacific Railroad Station Departure/Arrivals Chalkboard-$370.00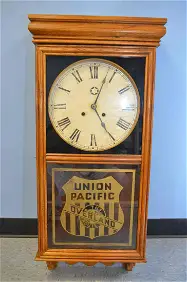 Union Pacific Railroad Depot Clock-$750.00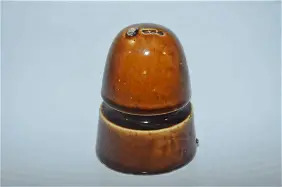 Soo Line Railroad Insulator-1 of 12 Known!-$320.00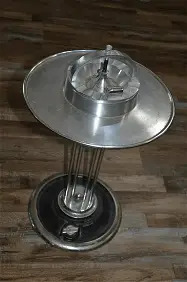 Chicago and Northwestern Railroad Passenger Car Ash Tray Stand-$550.00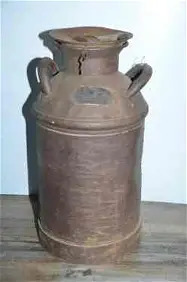 Chicago and Northwestern Railroad Milk Can-$1,000.00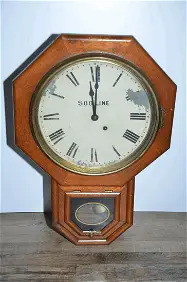 Soo Line Railroad Owen-Withee, WI Depot Clock-$800.00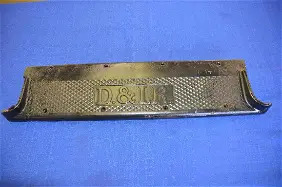 Duluth and Iron Range Railroad Car Step-$625.00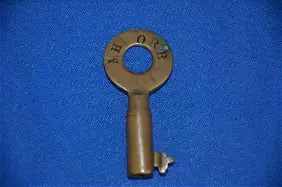 Marquette Houghton and Ontonagon Railroad Brass Key-$310.00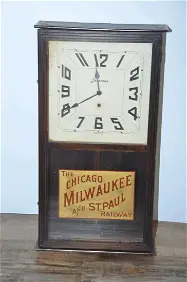 Chicago Milwaukee and St Paul Railway DepotClock-$2.050.00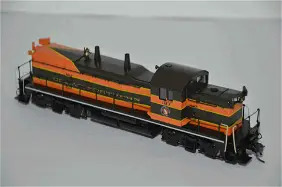 Overland Brass Models Great Northern EMD NW5 Brass HO Scale Locomotive-$525.00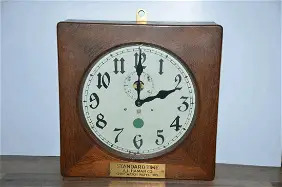 Soo Line Railroad Minneapolis Depot Clock-$525.00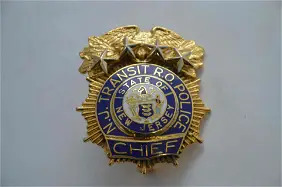 New Jersey Transit Railroad Chief of Police Badge-$270.00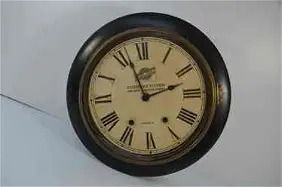 Chicago and Northwestern Railroad Madison Street Chicago Depot Clock-$410.00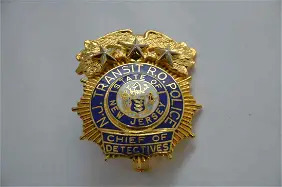 New Jersey Transit Railroad Police Chief of Detectives Badge-$380.00
Overland Brass Models Schnabel HO ScaleTransformer Car-$410.00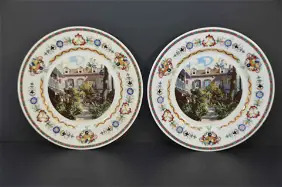 1931 and 1932 Illinois Central Dinner Plates-$260.00